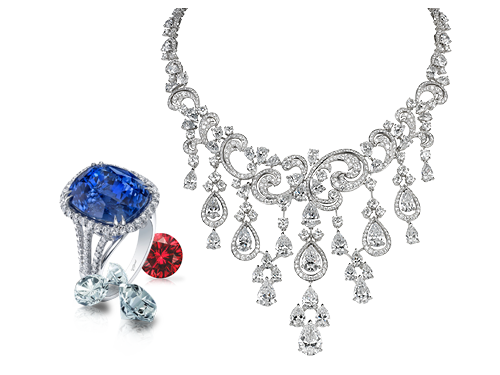 Selling Gold in NYC
Three Things to Know About Selling Gold in NYC
Selling gold in NYC can be a daunting and overwhelming endeavor. While it's a great way to give your unwanted gold jewelry a second home and make some extra cash, it can also be hard and tedious to properly go through the process and making sure you're getting the best possible price for your items. The first step in the process is to locate a reputable and established gold buyer in the area. DD Buyers has been serving customers in New York City for over 20 years and paying top-dollar for gold jewelry and watches. Contact us today at 646-736-7321 to learn more about our appraisal process.
How Do I Know What My Gold Is Worth?
When selling your gold in NYC, it's helpful to know what your gold is worth, so you can have the assurance and peace of mind of knowing that you're being treated fairly. When appraising gold items, gold buyers in NYC routinely rely on three criteria: the condition of your gold, the weight of your gold and the current market price. These factors, along with some other situational variables will ultimately determine how much money you can get for your gold. Buyers will also rely on gold hallmarks, including a stamp from an assay office for proof that it was purchased by the consumer and that it is authentic. DD Buyers relies on a fair and transparent appraisal process when determining the value of your gold, and will make you top-dollar offer on the spot.
What Kind of Gold Can I Sell?
DD Buyers buys all types of gold from customers in NYC and surrounding areas, including white gold, yellow gold and rose gold. We buy necklaces, watches, bracelets, rings and all other types of gold jewelry. We recognize that our customers have many NYC gold buyers to choose from, and that they may be wondering what distinguishes us from others. Our experienced, reputable and qualified jewelry appraisers have been a trusted gold buying resource to customers in Manhattan and surrounding areas for over two decades and we're ready to make you a fair, respectable and transparent offer for your gold items.
Why Sell Gold?
People find themselves selling their gold for a variety of reasons. Some simply want to unload their unwanted jewelry; some find themselves in need of quick cash to pay their bills; some are looking to get rid of jewelry that represents painful memories and some simply inherent jewelry from a deceased loved one for which they have no use. Whatever your reason for selling gold in NYC, DD Buyers is the trusted and preferred source to get the most for your items. Contact us today at 646-736-7321 to schedule a free appraisal and to get an offer on your gold.