SELL YOUR PLATINUM JEWELRY in Diamond District
Sell Platinum Jewelry in NYC, We Buy Platinum Jewelry for Cash

Platinum has a timeless appeal owing to its durability, and jewelry made with it can last a very long time. So long, in fact, that you may have platinum antiques that you're looking to sell—or at least items from a few decades ago. If this is the case, it's worth considering a few details to make the most of your effort to sell platinum jewelry.
Contact us today to learn more by calling 646-736-7321.
This isn't by any means a comprehensive list, but it represents the sum experiences of our team of expert appraisers, all of whom have spent their careers working in the jewelry industry of New York City. We hope that it allows you to secure a great deal when selling your platinum items.
Sell Us Your Platinum Jewelry, Like Diamond Engagement Rings
If you're selling a platinum engagement ring or wedding ring, it's especially helpful if you have a receipt or some documentation of the original cost. This allows us to determine the make, model, and composition of the item beyond what's visible on the object itself. It also allows us to cross reference it for any maintenance that might have taken place over the years.
If you don't have receipts, you may have taken it in for cleaning or servicing—and any documentation of that is also extremely helpful when you're looking to sell platinum jewelry in NYC. When an appraiser gets a chance to examine it, they'll also want to know if it's had any sort of alteration over your period of ownership.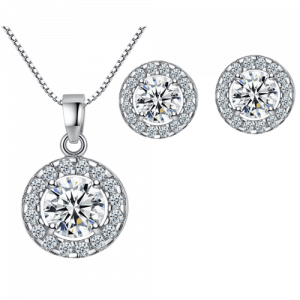 Cash for Platinum Wedding Rings (an Easy to Use Secure System)
Getting cash for your platinum wedding ring may seem daunting, but in truth it's actually quite simple using our system. What's more, we won't try to under-value your items; instead, we'll aim to offer you a great price that represents the actual material value of the object. We'd rather earn your repeat business than make a quick buck, and we hope this comes across in our approach.
If you're looking to sell, give us a call today at 646-736-7321. We can discuss the process with you over the phone, and dispatch an appraisal kit to you if that's easier than you visiting our Manhattan store.
We Pay Cash for Platinum Jewelry, Whether Rings, Earrings or More
Some customers have asked us if there's a difference between our appraisals in person versus online, and the answer is that there is not. When you elect to ship us your valuables, they'll be insured and inventoried prior to dispatch. Once received, the same professional appraisers will examine them and determine their cash value. You can take confidence in the process knowing that you'll get exceptional purchase prices for your goods.
Where you're looking to get cash for wedding rings, engagement rings, fine watches, brand-name jewelry, or other such items, we're here to help. You'll get a great price and instant cash when you selling platinum jewelry in Diamond District to our team of experts.