GOLD BUYERS
DD Gold Buyer, we Buy Diamond Jewelry in Diamond District

There are a number of ways in which you can convert your family heirloom jewelry to cash in NYC, but our team of gold buyers can make the process simple and convenient. In the past, you may have considered selling your valuables on sites like eBay or other online auctions, which typically requires research on your part to determine the accurate price to list the item. Depending on how old the object is, you may need to retain the services of a professional appraiser.
Contact us today to learn more by calling 646-736-7321.
Once you've identified the value, the question remains: how much will you actually get for it? Selling on eBay can be a months-long process depending on the type of item in question. An accurately-priced watch or solid gold ring could sell relatively quickly, as it has obvious resale value. By comparison, a taste-dependent item like an engagement ring, bracelet, necklace, or pendant could take much longer.
Earn Cash for Your Gold—with Great Purchase Prices from Experts
So, say you've used an online auction site and have located a gold buyer interested in your item. Given the amount of money involved with a transaction like this, you may require escrow services beyond the basic level of payment processors like PayPal. In the long run, you'll get cash for gold. But, in the meantime, there are a number of layers of complexity. For example, once you've retained an escrow service, you then have to ship the item with an insured and tracked carrier.
At this point in the process you have: gotten the item appraised (at cost to yourself), listed the item yourself on eBay, found a buyer, used an escrow, and visited a shipper to dispatch the item. That's five distinct steps requiring time out of your busy schedule. Hopefully the compensation is worth it, but regardless of cash received, you can begin to see how complex this is.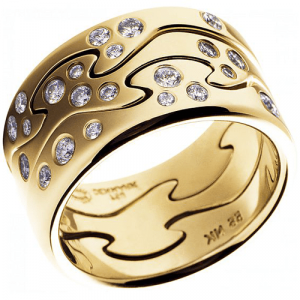 Our Team Appraises and Buys Gold Jewelry—Earn Instant Cash Today
However, what if there were a way to get instant cash? Something that wouldn't require this much time and effort and could still offer you great prices for gold? The fact is, it does exist: we can offer you a one-step process that lets you sell your gold and get a cash payout without any of this hassle.
Incredible Cash Purchase Prices for Diamond Engagement Rings
When you work with us, we handle all of the security and pricing steps. We'll appraise your jewelry for free, and if you live outside of the NYC area, we'll offer you a free, insured express shipping envelope that will let you transport your valuables without worry. Once we receive your items, we'll give you a price quote that you can accept immediately for cash. It's far easier than doing it yourself, and our team of gold buyers in New York makes it worth your while!