WE BUY GOLD
Sell Your Gold Coins and Get Purchase Great Prices Paid in Cash

Our team of  NYC gold buyers has been working in New York for decades. We've seen all manner of gold items and have extensive experience when it comes to teasing out the value of a golden object, whether it's a minted Krugerrand coin from South Africa or a Victorian gold pocket watch. You can trust our team of experts to give you a competitive cash offer—we buy gold and we're looking to buy yours, too.
Contact us today to learn more by calling 646-736-7321.
What's more, we'll buy a number of gold items that many other jewelers won't. While we can't accept every item, chances are good that we're willing to consider whatever you have, just so long as the gold is real and is not electroplated. Over the years that we've been in business, we've purchased Roman coins, 18th century doubloons, gold bullion bars, US mint coins, luxury watches, wedding rings, and much more.
Whether Loose or Mounted, We'll Buy Your Diamonds in NYC Today
So, how do you know if you're getting a good deal for your gold? Well, to start, we make sure that our arithmetic and processes are completely transparent. We'll determine the total amount of gold contained in your item based on an assessment of its purity and weight. For some items that won't be resold, this is the total amount of gold that can be salvaged.
Next, we'll compute that weight with our current spot price for gold, which is the amount we'll pay for a pure ounce. We offer these calculations to each of our customers so that they can see the diligence with which our NYC team conducts operations. There's no guesswork; we determine how much gold there is and then offer you a price for it.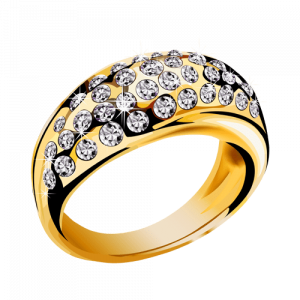 No Other Top NYC Gold Buyer Offers Cash Purchase Prices Like Us
We use a similar process for buying silver and platinum. We simply have to determine the total amount of precious metal contained within your item, after which time we can multiply it times our spot price. Even if your item doesn't seem obviously valuable on its face, the current spike in gold prices means that you could see quite a bit of cash for it.
What's more, we won't haggle with you—we'll simply offer a price that's higher than you'll see anywhere else, which you can either accept or decline. We want you to return to our business and to recommend us, and that's easy when you know you can trust us.
Sell Gold to Experienced Jewelry Buyers (with Expert Appraisal)
So, if you've decided that you want to find jewelry buyers for a potential gold sale, you should give us a call right away at 646-736-7321. Our team of expert appraisers can determine the worth of your items and immediately offer you cash for their purchase. We buy gold in NYC, and we want to help you get the most value for your jewelry.