LUXURY WATCH BUYERS
Sell Us Your Vintage Rolex Watch and Receive Instantaneous Cash

Vintage Rolex owners: we're on the lookout for classic timepieces, and we'll pay better prices than anyone else out there. If you're interested in getting cash for a vintage Rolex, we want to talk to you. Specifically, we're a team of luxury watch buyers in NYC with a clientele that seeks the rarest and finest specimens. As such, we have a list of vintage items we'd love to acquire.
Contact us today to learn more by calling 646-736-7321.
These are by no means a comprehensive list, as we're interested in luxury watches of all brands and eras. That said, if you have any of the following on hand, we'd love to speak with you to discuss a potential sale.
First, we're fascinated by the austere beauty of the Rolex Datejust Lapis Lazuli. The sheer blue face and classic Rolex design is unbeatable, and as a fashion statement it's both rare and timeless. We'd very much like to procure men's and women's models of this watch, in both diamond-studded and plain configurations.
We Buy Used Omega Timepieces in NYC and Pay Our Sellers More
Next, we're very much interested in acquiring any version of the Rolex Milgauss chronometer. That said, the blackout models are particularly in demand, and we'd happily offer a generous purchase price for one in good condition. We find that the combination of military-grade watch durability, plus Rolex's unbeatable style and legacy, makes this an in-demand item.
That said, we're always interested in vintage luxury watches like Omega, Tag Heuer, and others. We're particularly interested when sellers are the sole owners, or are selling a timepiece that has been in their family for an extended period of time. While many classic watches may look run-of-the-mill or indistinguishable, it's these hidden gems that tend to be the rarest and most valuable.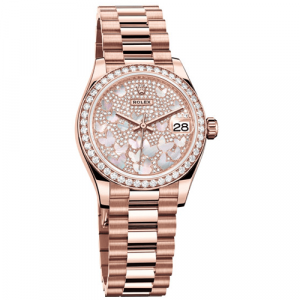 New York's Top Buyer of Vintage Watches (Get Cash Right Away)
Our master horologist asked us to mention that we're also greatly interested in Rolex's classic small-run chronometers, like the Jean-Claude Killy and Paul Newman watches. These mid-century pieces have a delicate design on their faces, with hand-drawn numbers that exude precision and specificity. However, even at fifty or sixty years of age, they're still completely durable and absolutely accurate.
If you've got a luxury chronograph to sell, please speak with our team right away to get the process started.
Our Appraisers Are Masters of the Swiss Watch and Can Offer Cash
We make it a point to offer top-value prices to our customers. Rather than trying to haggle you down or under-value your wares, we want to earn your repeat business. As such, we make the entire luxury NYC watch buyer process simple. You'll get an expert assessment of your timepiece, a confirmation of its authenticity and value, and the option to sell it immediately for cash.
If this sounds like a deal you'd like to pursue, contact us today and speak with our team. You'll be in good hands.