SELL ESTATE JEWELRY
Sell Your Vintage Estate Jewelry and Get Cash Instantaneously

When our clients come into the possession of estate jewelry, there's often a question of how to best go about selling it. We obviously have a stake in the advice we give, but in terms of ease and simplicity, there is simply not enough time in the day to assess and sell everything individually—with the sole exception of jewelry collectors whose items are already appraised and sorted.
Contact us today to learn more by calling 646-736-7321.
Most people aren't so lucky, and as a result they'll need to both assess and sort the items for sale. Some of them may be brand-name jewelry with high resale value, but some of them might also be heirloom items with no name recognition. It's in moments like these that you'll want the services of a professional appraiser, and our team of experts can help.
We'll Buy Your Diamond Rings, Both Metal and Gemstones, for Cash
We've been doing business in New York for decades, and over that span of time we've handled all manner of tasks for clients looking to sell estate jewelry. Sometimes it can be simple: a client would like to sell a wedding ring or engagement ring inherited from an estate, or perhaps a collection of gold or pearl necklaces. This is relatively straightforward and can be decided quickly.
In other cases, it might be a large collection of mixed items—some of which are historically valuable but not made of precious metals (like Japanware or lacquerware), some of which are made of valuable metals but not particularly appealing in resale (gold brooches or collars, for example), and some items are of dubious provenance to begin with (costume jewelry or imitations).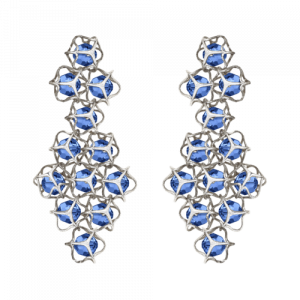 Sell Us Gold Jewelry (Easy Online Appraisal with Quick Payment)
This can be a lot for an amateur to handle, and it's at moments like this where we recommend that our clients get in touch to start an appraisal. We'll handle the shipment and delivery of your items, gold jewelry or otherwise, and we'll quickly assess them to determine their origins and value. You'll have the benefit of our experience and a convenient process that lets you get cash quickly and simply.
If you're in the NYC area and want to start an appraisal in order to sell estate jewelry in New York, give us a call right away at 646-736-7321 to begin. This will allow us to make an appointment for you to bring in all of your items.
Get Cash for Engagement Rings from Estate Jewelry (Fast and Easy)
We're experienced professionals and we can help you sell estate jewelry NYC. There's no substitute for expertise when it comes to determining the best approach to selling engagement rings, luxury watches, and more. We've handled untold numbers of transactions like these in the past, and we're standing by to help.
What's more, we're happy to handle estates' worth of jewelry even if you're outside the NYC metro area. Call us today to discuss how we can approach a plan like this with you.