WATCH BUYERS
Sell Your Vintage Watch to Our Team of Expert Buyers (Cash Paid!)

How do you know if a watch is going to hold its value? And if you own a luxury timepiece, how do you know that you're getting the most for your item from any potential watch buyers in New York? As experts in the field (with years of experience working in the Diamond District of Manhattan), we've faced this question from a number of our potential sellers over the years. In an attempt to answer these and many more, we put together a quick explainer that will hopefully address your concerns.
Contact us today to learn more by calling 646-736-7321.
To start, it's important to remember what gives a watch its value. Beyond the costs of the raw materials involved (18k gold in many cases, or sterling silver, plus items like quartz), you're also paying for its functionality. Well-made watches require a kind of precision and durability that costs a great deal for watch makers to develop.
Our Experts Want to Buy Your Luxury Watch Today at Great Prices
In addition to this, you're also paying for service guarantees. High-end watch makers like Rolex or Audemars Piguet offer warranties and service options that make them highly attractive to collectors and admirers of fine timepieces. There is an expectation in the industry that a fine watch will last longer than a lifetime, and experienced watch buyers NYC will likely have seen examples of this from famous European brands, whose watches are often working good as new even after a century.
An example of this is Breitling: before they became highly valued luxury brand items, Breitling watches were produced for military officers in the First World War. Some of their classic timepieces will still appear on the market dating back to 1914-1918. When you're paying for an item that's expected to last this long, there's an understanding that the materials and mechanics will be solid.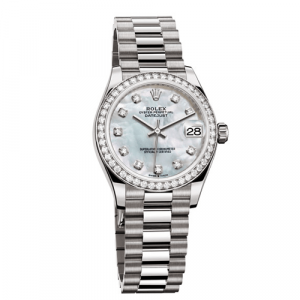 We Buy All Models of Rolex, Whether Recent or Vintage, for Cash
So, how do you know if you're getting a good value for your Rolex watch or other used vintage timepiece? The first point of assessment will be its functionality: does it work without any mechanical hang-ups or issues requiring repairs, and does it look clean and serviceable with the naked eye. An appraiser might examine its face for weathering or sun damage, as well as the overall condition of the metal components. They'll also examine any flourishes (decorative back-plates, embedded gems, branding, and other items) for flaws and serviceability.
Sell Us Your Breitling—We Want New and Vintage Luxury Watches
The good news is, luxury watches retain their value—particularly some of the rarer or more timeless designs that brands like Breitling have issued in the past century. If you're looking to sell your watch NYC and earn cash. We'll help you get a quick evaluation and offer you a generous purchase price—and our expert appraisers can answer any watch-related questions you have.