SELL WATCHES
Sell Watches for Cash | We're the Best Online Jewelry Purchaser

Watches make for wonderful family heirlooms—beyond the physical connection that they establish between generations, they're also quite durable items. In fact, luxury watches like Rolex, Patek Philippe, and Audemars Piguet are designed with the expectation that they'll endure for decades, if not centuries, with relatively minimal maintenance. When you consider their enduring worth, it's no wonder that people often consider selling unused family watches.
Contact us today to learn more by calling 646-736-7321.
However, if you're looking to sell a watch in NYC, you might want to consider a few particular details that tend to come in handy. Our team of expert appraisers includes a number of Swiss-trained horologists, and we've seen all manner of situations when it comes to evaluating and purchasing used luxury watches. Here a few of the things that they'd recommend for you to consider:
Sell Your Patek Philippe to Our Experts Horologists for More
First, there are a lot of counterfeit watches out there, and the first thing a professional jewelry appraiser is going to look at is the inner portion. Are all the components authentic? Does it show any sign of tampering? Once they've ascertained that it's authentic, they're also going to look at accessories. Sometimes luxury watches have been repaired or modified on the outside—swapping out bands and bezel rings, for example—and while they might look identical to the naked eye, the new parts aren't official.
These are easily correctable, but they're the kind of details that professionals will note, and that home collectors or owners might not know. Similarly, an appraiser is going to want to check any gems or embedded flourishes for authenticity. An old Patek Philippe watch might have seen multiple owners and gone through wristband changes, but if the watch itself is intact, that means it has held its value.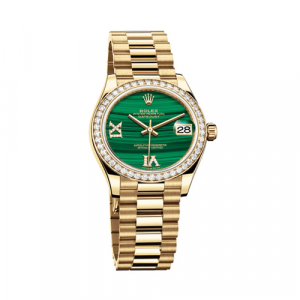 The Top Purchaser of Luxury Watches (We Buy Online or in Person)
So, in order to get top dollar for your luxury watch, you need to make sure that it's in good condition—and that's the work of a professional horologist. The easiest way to go about this would be to bring it by our offices for our master appraisers to inspect. However, if you live outside of the NYC area, you might worry about dispatching it through a carrier. And to that end, we have a solution to the problem.
Get Cash for Your Audemars Piguet Luxury Timepiece Instantly
We can take down the details of your luxury watch and dispatch a secure, insured shipping parcel. This will allow you to safely deliver your watch to us for evaluation.
Once complete, we'll issue you an offer price that you can immediately accept for cash. If you choose to do so, payment will be sent right away. If not, we'll use the same safe and secure delivery method to return your watch to you. We want to help you sell watches in New York  today.