ESTATE JEWELRY BUYERS
We're Experienced Estate Jewelry Buyers Who Pay Premium Prices

If you're looking to sell jewelry NYC from an estate sale or an inheritance, you might be wondering what the easiest way to go about this would be. On one hand, you want to give every individual item the attention it deserves (especially considering that this will allow you to maximize your cash profits), but there's also a question of how much time you're willing to invest in such a process.
Contact us today to learn more by calling 646-736-7321.
We're expert estate jewelry buyers based in NYC, and given the sheer volume of clients in the region (and our years of experience), we have a lot of advice to offer potential sellers. These are things we tell our customers in person at our West 47th Street store, and we've decided to cataloger them here for e-commerce customers as well.
Sell Us Your Diamond Rings (We Pay Cash and Offer Great Deals)
When assessing an estate's worth of jewelry, the you want to begin with the largest possible denominator and start working your way down. So, the easiest sorting mechanism would be: is the jewelry real or not? That is to say, is it costume jewelry (plated metal and glass) or does it have actual value.
There are simple ways to test this in your home. You can place jewelry in water to see if it floats (gold and gems should sink). There are chemical tests using nitric acid (available online) to check for a reaction, as gold will not react to it. However, if these seem complicated, dangerous, or onerous, you can avoid all the work by simply speaking to one of our professional appraisers today.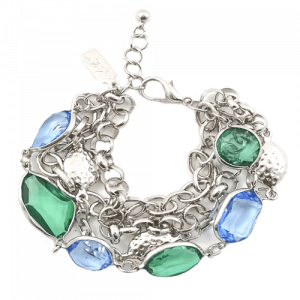 Amazing Offers When You Sell Your Estate Jewelry for Cash Today
Our experts can quickly determine if your jewelry is real, and from there they can move on to assessing it for its resale or scrap value. Instead of having to examine every single item of jewelry for authenticity (never mind the amount of work involved with selling jewery in New York each item online), you can let us appraise it and give you a cash offer.
We find that this is often a useful option for customers who have recently come into possession of an estate's worth of jewelry. This allows you to hand it off in one go, but at the same time knowing that the people handling it are qualified professionals. We find that this often gives our customers peace of mind, and in the long run the cash offers are competitive and generous (without the additional headache of handling each detail).
Get Instant Cash for Your Diamond Ring from Estate Inheritance
If you'd like to start the process and begin an appraisal, call us today at 646-736-7321.  Diamond District Buyers jewelry buyers will help you understand what to expect, and will give you a top-dollar quote for instant cash purchase. There's never been an easier or more secure to get cash for your jewelry or gold! Contact us right away to begin your sale.