WEDDING RING BUYERS
We Buy Diamond Carat Jewelry and Offer Better Prices Paid in Cash

When it comes time to sell a wedding ring, you want to know that you're getting the best value for your item. If you've been shopping around for wedding ring buyers, you might have noticed that the spot prices offered can vary dramatically. So, why is that? For starters, it has to do with the business models employed, and it also has to do with what kind of items a purchaser will accept. This article will hopefully make the distinction clear.
Contact us today to learn more by calling 646-736-7321.
Some wedding ring buyers in NYC aim to accrue scrap gold for resale. They're less concerned with the resale value of items because they're often looking to make their profit margins in sheer gross weight—for example, selling gold to large-scale precious metal recycles who will in turn sell a processed product to electronics manufacturers, among others.
Sell Us Your Emerald Cut Engagement Rings or Any Other Jewelry
In a situation like this, any sort of additional decorations (be it gemstones or others) are effectively useless to such a buyer. It is for this reason that you'll often see them requesting that you remove any mounted stones from a ring prior to your appraisal. This means that their goal is to move as much gold as possible.
It's easy to find sellers like this online or in person, because their sales model is simple: they'll happily front shipment costs if it means they can offer you a low price for your gold. Because of recent increases in the price of gold, this may seem like a good deal. However, in the long run, these kinds of NYC engagement ring buyers are going to offer you less than what your jewelry is worth. It then becomes incumbent on you to haggle the price.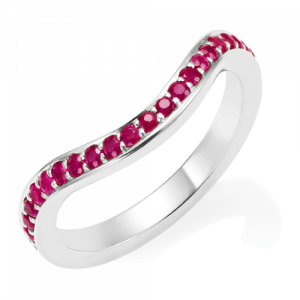 We Offer the Best Price and Appraise Jewelry from All Over the US
By comparison, our goal is to avoid haggling entirely, and in order to do this we employ a team of expert appraisers with certifications and credentials for both US and European associations. Our goal is to identify the fair market value of your wedding ring and offer you a competitive price for it.
When we provide you with an appraised price, you can accept or reject it, but it's likely to be higher than anyone else's—because we'd rather earn your repeat business than make each step a challenge.
Our Buyers Guide Explains How We Offer the Best Purchase Prices
We'll help you get all the information you need to begin your appraisal, and you'll have the option to approve the sale if the price is amenable to you.
We'll help you get top dollar for your used jewelry—it's just one of the ways in which we strive for ranking among the top wedding ring buyers in New York in the United States. Contact us right away to begin.