SELL WEDDING RING
Earn Top Dollar for Your Diamond Engagement Ring (Call Today)

When customers approach us looking to sell a wedding ring NYC, they often want to know whether or not they're getting the best possible deal. We try to make this process as simple and transparent as possible, with a few caveats in advance that can make things go smoother if they're understood across the board.
Call us today at 646-736-7321 in order to set up an appraisal for your wedding ring.
To start, we don't try to deliberately under-value jewelry (a practice that many competitors will employ. We will offer a fair market price that allows you to capture the value of your valuables. However, it bears mention that resale and retail prices tend to vary dramatically for wedding rings and precious stones. In this article, we'll go over a few key details that you should know in advance.
We're Expert Appraisers and Always Pay Cash for Diamond Jewelry
An item of jewelry is worth whatever a purchaser will pay, and in a purely business sense, this is based on how much that buyer can afford to pay either based on the scrap value or potential resale value of the object.
In some cases, you can sell wedding ring New York for close to its original price if the material is top-quality and the design is timeless. In other cases (like when an item is damaged, or when it's a design that's no longer in fashion), the buyer may purchase it with the intention of simply selling its components for reuse—this is often called a 'melt price.'
This doesn't mean that it's not worth selling the object—rather, it means that the buyer has identified that they're unlikely to sell it again once they purchase it.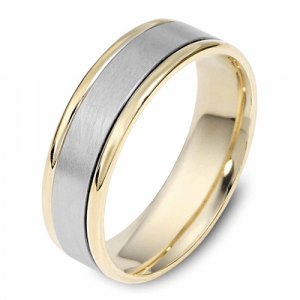 Safe and Secure Web Appraisal for Diamond Rings (We Pay Cash)
When a ring is purchased for a melt price, it's been acquired so that the buyer can either melt it or sell it to a precious metal recovery service. This stems from the fact that almost all gold, silver, or platinum wedding rings are actually blended with other metals, which give them durability and resistance to divots.
By comparison, if a buyer thinks they can resell a ring on Diamond District, they'll acquire it for a price that's both fair to the seller and likely to allow them to turn a profit. The determination rests in the hands of the appraiser, who knows to assess the quality of the precious materials and the potential for resale. When you bring us your precious items for appraisal, we'll consider these factors.
Let Us Assess Your Unique Jewelry (Our Prices Are Unbeatable)
If you're close to New York, feel free to bring your jewelry to our store on West 47th Street in Manhattan. That said, if it's easier to send the items for remote appraisal, we can facilitate this with a secure, insured envelope at no cost to you. These are just a few of the ways in which we aim to make the process both simple and lucrative for you.