SELL BRAND NAME WATCH
We Can Offer Hot Cash Deals When You Sell Your Brand Name Watch

One of the benefits of owning a luxury watch is that the premium brands have remained in style for decades and, as a result, the watches retain value. And if you're in a position to sell a brand name watch NYC, our experts would like to speak with you. We have a team of expert appraisers with deep experience in horology, and we'll help you get the best possible cash value for your watch.
Contact us today to learn more by calling 646-736-7321.
An interesting watch fact: aside from the advent of battery-powered watches in the second half of the 20th century, most watch components are unchanged since the 1800s. What's more, some watch makes like Breitling are desirable both as fashion accessories and as collectors' items (Breitling in particular for its World War I-era military watches). If you've got a watch of that era, or even a newer one, we'd love to see it.
Cash for Rose Gold, Platinum, and Many Other Types of Timepieces
When you bring in a watch for appraisal, we'll examine it and determine how much cash we can offer you. The good news is that watches, unlike many other forms of jewelry, have significant numbers of identifying features (like nameplates, serial numbers, etc.) to authenticate them as originals. This makes the process of both assessing and reselling quite easy, with a transparent process that lets you know exactly how much your watch is worth.
For example: the Seiko Hi-Beat watch from the 1970s was available in both stainless steel and sterling silver. It's highly desirable in both forms, and its back plate will let jewelers immediately identify its year of manufacture and model. The same goes for many brands like Rolex, Tag Heuer, Patek Philippe, Hublot, and others. It's no surprise that luxury watches can fetch a great price, but even a vintage Seiko can be worth hundreds, if not thousands, of dollars.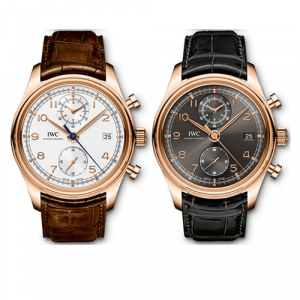 Sell Your Waterproof Dive Watch and Get Cash Immediately on Offer
Similarly, you'll find that classic military-style dive watches from the 1950s onward are highly desirable, owing to their marriage of tasteful fashion and rugged functionality. If you own waterproof watches like the Blancpain Fifty Fathoms, the Rolex Submariner, the Omega Seamaster, or the Breitling Superocean, you can easily sell these for a fetching price. However, it's best to get them assessed by a professional, which is where our horology team comes in.
We can insure a watch shipment and cover all postage costs, allowing you to ship with confidence. If you're looking to sell brand name watch in New York, there's no better option out there.
Once we receive your parcel, we'll take a look at the watch and determine its authenticity, functionality, and fair market value. We'll issue a price quote which you can immediately accept for cash if you desire.