TOP JEWELRY BUYERS
Get Instant Cash When You Sell Your Items to Top Jewelry Buyers

If you have jewelry that you're looking to sell, you may be wondering how much you can get for it. We often encounter customers who've wanted to have their items appraised, but can't get a fair offer because online purchasers (or even some local venues) only buy gold and will not accept jewelry with mounted gems. In some case, you may be asked to unmounted the gems (a process best left to a professional jeweler) before you can even get it inspected.
Call us at 646-736-7321 and speak with an expert
We don't believe in making this process so complicated. If you're interested in selling your jewelry, you can send it to us to be appraised, even if you don't know if it contains precious metal or not. We'll happily give it a free assessment and, if it's valuable, offer you a purchase price for it. We strive to be among the top jewelry buyers in NYC and beyond, and we want to go the extra mile for you.
We Buy Diamond Rings, Watches, and More—Call Today to Inquire
You may be wondering how we can safely inspect your diamond rings for sale if you're conducting a remote appraisal. The truth is, it's quite simple: once you start the process by calling our team of professionals at 646-736-7321, we'll dispatch a prepaid, insured envelope that you can use to ship your valuables. We'll receive the items quickly and will in turn provide you with a comprehensive appraisal of their value.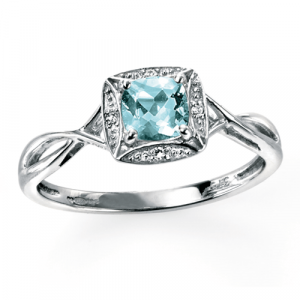 Sell Your Engagement Rings and Get Great Cash Prices Instantly
If you have an engagement ring that you're looking to sell, please contact us and let us assess its value. You may have noticed that, global spot prices aside, the rates of top diamond district buyers vary to a great degree. So, what makes the difference?
In many cases, jewelry buyers will offer a quick quote that's easily 70 to 80 percent below the actual value of the item. They figure that, given most people's desire to simply get cash in hand, you'll be likely to accept it (as opposed to trying to bargain). However, this is a flawed model that brings enormous problems, and we seek to avoid it. Instead, we offer a price that's both completely fair and sustainable to our business model. You can trust that you're getting a great deal for your jewelry.
Cash for Gold and Silver Jewelry, Luxury Watches, and Much More
Whether it's a diamond engagement ring, a luxury watch, a gold bracelet, or even solid gold or silver coins, we're happy to offer a purchase price for them. We treat appraisals conducted remotely the same as when customers bring items to our physical store in New York City. You'll get the attention of our master appraisers, who will offer a competitive price backed by a quick delivery of cash. Contact us to learn more—we'll help you get an unbeatable price for your valuables today.