TOP GOLD BUYERS
Acquire Instant Cash When You Sell to Top Gold Buyers in NYC

If you've decided that it's time to take your jewelry to market, let our team of experienced professionals help you. You'll get top dollar for your items and the process will be simple and secure, guaranteed. You can request your appraisal kit via our website. This allows us to provide the same seller experience to you via the internet that we provide to each of the customers in our NYC store.
Call us at 646-736-7321 and speak with an expert
We're always in the market for gold jewelry like wedding rings and engagement rings, but we also purchase minted gold coins, like Britannias, Sovereigns, Krugerrands, or even antique or vintage coins. If you're in possession of a coin collection, for example, you can speak to our master appraisers and get a fair market quote for purchase.
We Offer Great Prices on Diamond Jewelry, Loose Stones, and More
If you've been looking to sell a diamond engagement ring in New York or some other item with both precious metals and gemstones, you may have noticed that not all buyers will accept such valuables. In fact, many top gold buyers, whether online or in person, will only accept items that do not have mounted gems. However, our experts are willing to consider any type of gold jewelry, and we have the requisite know-how and experience to appraise and purchase your diamond-studded rings and other such pieces.
If you have loose diamonds or other precious stones like rubies or emeralds, we can assess and purchase them as well. You can ship them to us using the same secure envelope that you would for gold jewelry, and we'll give you an offer with a quick turnaround.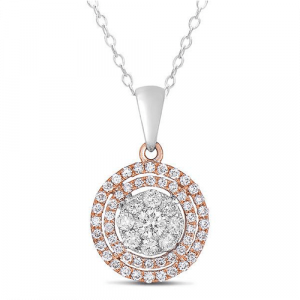 Get Cash for Silver Rings, Jewelry, Pendants, and Other Items
We're nationally recognized among the top gold buyers New York, but we also purchase silver jewelry such as rings, chains, pendants, and more. If you have silver valuables that you want to convert into cash, contact us right away and let us start the process.
Our experts will weigh the silver on a scale and use this measurement to assess its value based on the current spot prices. That price is typically issued for troy ounces of silver, which is comprised of 31 grams. So, based on the weight and purity, we'll give you a multiple of that current international price as a purchase quote.
Sell Your Jewelry, Coins, Watches and More to Top Gold Buyers
When we appraise your gold, we follow a relatively simple process to determine its value. We begin by determining the purity of the gold itself, which in most cases will be stamped somewhere on the item (this is typically marked as 14k, 18k, and so on). This plus the weight of the item allows us to determine how much pure gold is contained within the ring, watch, necklace, or other object. From there, we'll issue a price offer.