SELLING GOLD IN NYC
We Always Offer Unbeatable Prices When We Buy Your Gold Jewelry

If you have family heirlooms like gold jewelry, rings, or watches, you could potentially be sitting on a large cash reserve. We're a team of professional jewelry appraisers, and we can offer you great deals if you're looking to sell gold in NYC. The only way to find out is to contact us today and let us start the appraisal process. We'll be able to quickly and efficiently examine your gold jewelry, determining its overall grade and cash value.
Call us at 646-736-7321 and speak with an expert
No matter the grade, whether it's 10k, 24k, or anything in between, we can offer unbeatable purchase prices to sellers. What's more, we can also offer an eCommerce appraisal kit which will allow us to assess and purchase your gold jewelry even if you aren't based in the New York area. It's a secure transaction with highly rated customer satisfaction, and you can feel secure that you're getting the best cash for gold price out there.
If You're Looking to Sell Gold Coins, Contact Our NYC Team Today
Gold coin collectors know their wares are valuable, but they don't often know exactly how valuable. That's where we come in—our team of experts can quickly and precisely appraise your gold coin collection and determine its fair market value based on current exchange rates. We can promptly issue you a purchase price offer, and we'll happily stake our reputation on in being the best you'll find in the area.
If you don't know where to begin, simply contact us and let us start the process with our gold coin appraisal kit. We'll get back to you quickly and can help you through selling your gold in New York via the internet. We'll handle all the shipping and insurance, which means your wares are absolutely protected when sending them to our NYC office.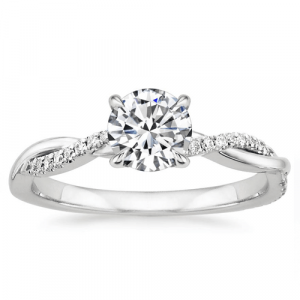 We Buy Diamonds, Both Loose and Mounted, for Great Prices in NYC
If you have diamonds for sale, we're interested. Visit our Diamond District office at West 47th St in NYC, or begin the appraisal process online. We'll confirm the value of your collection and can offer you a competitive price. What's more, the process is seamless, with particular attention paid to customer service.
Whether it's a diamond ring or simply a collection of loose diamond stones, we can determine their market value and offer you a great price, paid immediately upon confirmation.
Sell Us Your Gold Watches, Vintage Rolex, Or Others (We Pay Cash)
If you want to sell a vintage Rolex or other luxury watch, contact us today. We can offer you premium purchase prices for your timepiece, and our team of NYC gold selling experts can make the process smooth and rewarding.
We have only to appraise your watch to determine its value, which we can do at our NYC office or via our web appraisal kit. Speak with us today to learn more and get the process started.