SELL MY GOLD
Earn Top Dollar for Gold Jewelry: Start Your Appraisal Today

You may have already decided that you want to sell gold jewelry in New York, but it can be a daunting process to determine how to actually do so. You want to get paid cash, but at the same time you don't want to wind up getting less for an item—or having to do more work to sell the item than it's worth to you. With these opposing concerns in mind, we've developed a business model that will make the process both simple and lucrative.
Call us at 646-736-7321 and speak with an expert
You'll be able to ship your items to us securely, via an insured carrier, and we'll work to offer you a purchase price with a quick turnaround. If the price is acceptable to you, you can opt to confirm the sale; we'll immediately process payment via check and dispatch it to you. If you choose not to accept it, we'll return your items to you using the same secure delivery service.
Get Cash for Precious Metals with a Simple, Transparent Process
If you have precious metals and you're unsure of their value, the easiest way to get them assessed (and to get cash in hand) is to let our experts appraise them. We'll examine your valuables both for their composition—the purity of the gold, silver, or platinum—as well as the overall condition of the item. This will allow us to examine the object holistically and offer a competitive price that you can choose to accept instantaneously.
For example, if you have a luxury watch or engagement ring, we can assess them based on the 'melt value' of their precious metals, as well as their resale value on the jewelry market. Some items are valuable only because they contain gold, whereas others may have an appeal based on current styles and might fetch a higher price overall (for example, Tiffany-branded jewelry or other such items)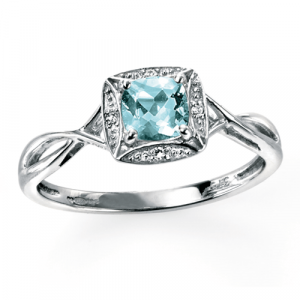 We Appraise and Buy Gold Coins in NYC with Quick Turnaround Times
So long as your valuables are not electroplated or imitation, we can determine their overall value and offer you cash for them. For items such as gold coins, we're willing to consider vintage or antique items as well as modern minted coinage. Our expert appraisers can take a look and determine the overall sale value, and from there you'll have the option to choose to accept or refuse.
If you accept, we'll immediately issue payment in cash (or check if you're not visiting our store). If you opt to refuse, we'll return your valuables free of charge. We want you to feel confident that you're getting the best deal out there, and you can trust that you won't find any other gold buyers in NYC willing to pay more!
Get Cash for Gold, Silver, Platinum, and Other Jewelry Items
We don't just buy gold! We'll also happily appraise your silver and platinum—and we'll consider other precious stones like amethyst, ruby, emerald, and topaz. Call us today!