Sell Gold in NYC Today
Our Team Wants to Do Business with You—Sell Us Your Gold Today

If you have gold to sell on Diamond DIstrict — whether it's something you purchased yourself, or a family heirloom no longer in use—you might be wondering what the best course of action might be. Our team of NYC – based jewelry experts can help you today, offering quick appraisals and exceptionally high purchase prices for your rings, coins, watches, and other items.
Call us today at 646-736-7321 and speak to one of our representatives.
If you're in the New York area, feel free to bring your valuables to our office at 55 West 47 St. This will let us give a quick appraisal and cash price offer. If you're outside NYC, however, we can also complete this process with our web appraisal kit—a secure and simple option to sell your gold.
We Offer Cash for Gold, with the Best Prices Available in NYC
You may not know the purity of the gold in your jewelry, but our experts can quickly assess it and determine its purchase price. This will give you an idea of how much cash you can get for your gold—a process we can make very simple for you. We have the experience and know-how to appraise your jewelry accurately, and we'll offer you top dollar for your wares.
Whether it's a gold ring, a collection of coins, a pendant, earrings, necklaces, or any other such items, chances are good that we buy them and will pay you a great price for them. If you're not sure if we'll buy your items, why not give us a call and find out? It's a simple process that's always above board.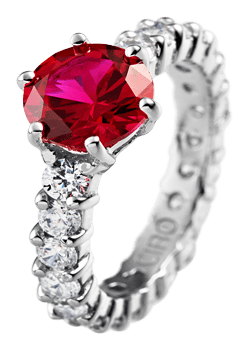 Sell Us Couture and Fashion Gold Jewelry (Always Amazing Prices)
In our years in business, we've appraised everything from centuries-old gold coins to the newest gold jewelry from brand-name designers. If you're looking to sell fashion items like Tiffany necklaces or similar offerings, we'll take them—and give you a great purchase price for them as well.
When you submit your items for appraisal, you can take stock in the fact that our assessment is the same amount that we'll pay, with no hidden fees or price reductions. If you want to convert unused fashion jewelry into cash, give us a call right away and get the process started.
When it comes time for your root canal, we use every effort to provide pain control, and minimize the frustration and discomfort that is typically associated with this procedure. Simply put, we're making root canals easier than ever before.
Whether It's Traditional or Modern, We Buy Gold Jewelry for More
If you're looking to sell gold in New York, we want to help make it easy and lucrative for you. The first step is simply to get it in front of our experts. You can accomplish this by bringing it to our offices on West 47th Street in Manhattan, or by shipping it to us via secured envelope. Either way, your items will be in good hands.
We understand that it may be a fraught process to ship your valuables through the mail—if you have any concerns, please call! We make sure to accomplish this via insured and tracked carriers, and we'll talk you through the procedure in order to attend to any worries.
Do You Want to Sell in NYC?