BEST JEWELRY BUYERS
We Can Offer Secure Ecommerce Purchases of Your Diamond Ring

If you're looking to sell gold jewelry in New York, there are a number of ways for you to accomplish this both conveniently and lucratively. If you're in the New York City area, you can visit our showroom at West 47th St in Manhattan, where we can conduct an on-the-spot appraisal of your valuables. If you're not nearby, however, you shouldn't worry—we have a secure and effective remote appraisal process that allows you to confidently ship your items for inspection.
Call us at 646-736-7321 and speak with an expert
When you begin the web appraisal process, we'll ship an insured envelope to you via express mail. This will include return postage and policy coverage for your items, regardless of whether or not you choose to sell. Once we receive your items, we'll inspect them and offer a purchase price. If this is acceptable, we'll post payment right away. If not, we'll use the same secure process to return your items.
Speedy Appraisals and Great Purchase Prices on Engagement Rings
The appraisal process may seem convoluted from afar, but in reality it's quite simple. For gold jewelry like rings, bracelets, and necklaces, we're looking for both weight and purity (as well as the general serviceability of the item). Gold purity is rated in in karats (like 14k, 18k, and so on), and in most cases your gold valuables will be blended with other metals for durability. We'll determine their actual material composition and will factor that into the offer price.
One thing to bear in mind: we don't buy electroplated or gold-coated items, and we don't buy costume jewelry (items which are convincing but not made of precious metals). If you're not sure about your items. We're happy to appraise your items free of charge and determine their value.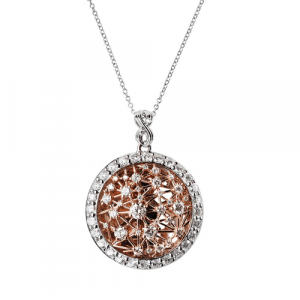 If You're Considering Selling Your Jewelry, Our Team Can Help
There are a number of ways in which our experts can help you convert your valuables into cash. We employ a team of top Diamond District jewelry buyers in New York with extensive experience in the field, and we make it a point to offer haggle-free pricing that delivers more money to you right away.
We Offer Cash for Used Jewelry with Unbeatable Purchase Prices
When our appraisers determine the value of your item, they'll issue a quote based on the current spot price for gold, silver, platinum, or other precious metals, as well as the condition of the item itself. If this price is acceptable to you, we'll issue payment via check which will arrive in the mail promptly.
You may have had varying experiences with other gold and jewelry buyers, and you may be wondering what sets us apart. It's simple: we don't aim low with our quotes. We'd rather offer a fair price and keep your business than hope to get away with a quick sell—and you can read our customer testimonials to see why we're top NYC jewelry buyers